Bluethumb Melbourne, Article.
Many thanks to Bek at Bluethumb  in Melbourne, for the recent feature article about my exhibition, Wallmatter.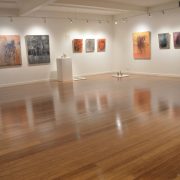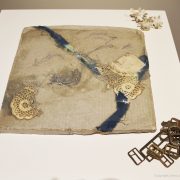 Wallmatter Exhibition update! In addition to the recent Bluethumb article, I was recently interviewed to be included in a book project about female artist's for release next year. More details on that coming soon!
I would also like to remind any visitors to my latest exhibition, Wallmatter, to not forget to check out the collection of smaller artworks in the foyer and the reception desk, with prices ranging $50 – $150.
Thank you to all who have visited Wallmatter!
The Memo
, Healesville Victoria. Until Tues. 16th. August 2016
Tags: abstract art, abstract painting, artist jenny davis, bluethumb, Exhibitions, Painting, Sculpture