A new series of collages and textiles, capturing the beauty & hope in decline, before its gone.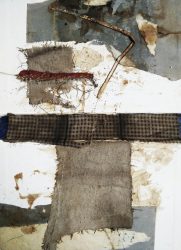 I have been rescuing and renewing things for decades. Many of my artworks are created from discarded materials and old bits & pieces in a state of flux.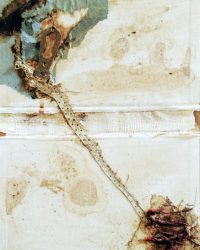 These collages were created from old book covers, torn, worn and too precious to throw away.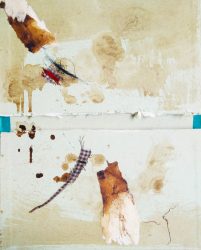 For me, renewing and recycling, discarded objects, changes their meaning, opening up a whole different way of thinking. Allowing for new perspectives and ideas to form using the conscious, subconscious and unconscious mind.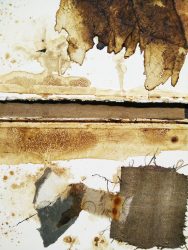 This series continues my investigation into, the disintegration and decay of the environment, of life and the human psyche.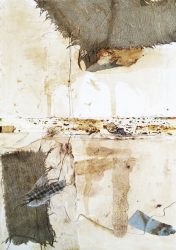 New textile pieces coming.
© 2017, Jenny Davis. All rights reserved.