An artist friend of mine is currently having an exhibition of large paintings at Yering Station Gallery in Yarra Glen, Victoria. My upcoming exhibition will follow Jerry's' at Yering Station Gallery in April, more info coming soon…

Please see Jerry's exhibition details below.
Everyone is invited!
Jerry Osadczuk
Into the Valley Rode the Horsemen
28 February –  8 April
Official Opening: Friday 2 March 6.00 – 7.30 pm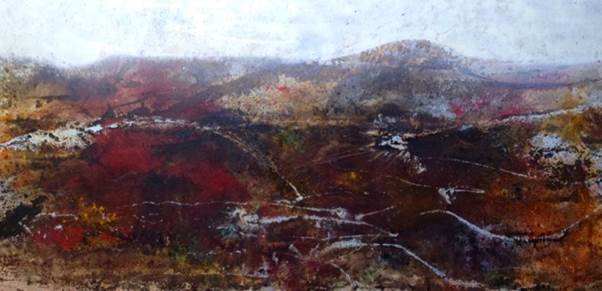 Blue Sky Mining, Mixed Media, Oil, Ochres , Ink, 120 x 240 cm
For more information please contact
Dr Ewen Jarvis
Curator
Yering Station Gallery
PO Box 390
Yarra Glen Vic 3775
P + 61 3 9730 0100
M + 0400 894 646
© 2018, Jenny Davis. All rights reserved.
Tags: abstract painting, artist friends, contemporary art, Exhibitions, Painting