Everybody who knows me, knows, how much, I love metal, rust and decay. Many years ago, I collected old rusty, metal objects from the roadsides and turned them into sculptures. I also gained my certificates in welding. At the time, with myself and 3 children to support,  I welded in factories to make a living and in between, I made sculptures from the rusty found objects. I don't weld much anymore, as it's a problem for me to move around the heavy metal, but I still have a large collection of smaller bits, I use, to rust up, paper, objects and textiles for my projects. Lately, I have been playing around with some commercial rust paints.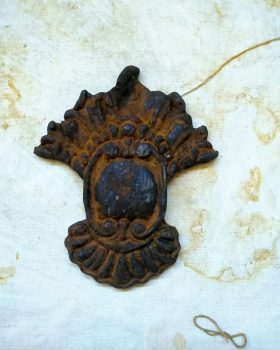 Clay, Botanics Rust Paint, IOD Décor Moulds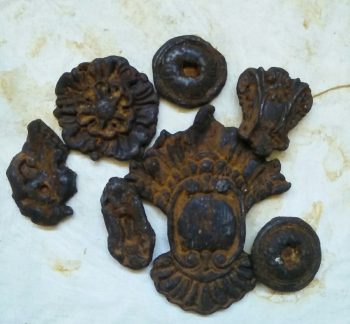 Today, I tried out, Botanic's rust paint, from L'essential in Australia. I love the fact they are all environmentally-conscious products, free from nasty additives and are preservative-free where possible. They smell good too. I'm very pleased with the result and it does, really look like rust.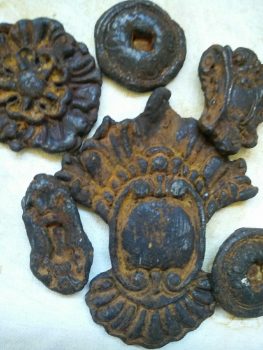 Clay, Botanics Rust Paint, IOD Décor Moulds
The problem I have is, I need large amounts of rust paint for my projects and now looking for a brand with reasonable prices.
Maybe I could even make my own…