Thanks Artaviso for selecting my artwork " Iso Charging Machine" to be part of the "Door to Door" exhibition.
The first phase of Artaviso 's Door to Door project is now live! An evolving virtual exhibition that will culminate in a physical exhibition in November 2020 at No Vacancy Gallery in Melbourne.
Here's the image of my entry showing the finished artwork followed by the page from Newnes' Pictorial Knowledge 1950s Encyclopedia (edited by Enid Blyton) which, selected at random, formed the basis of the artwork.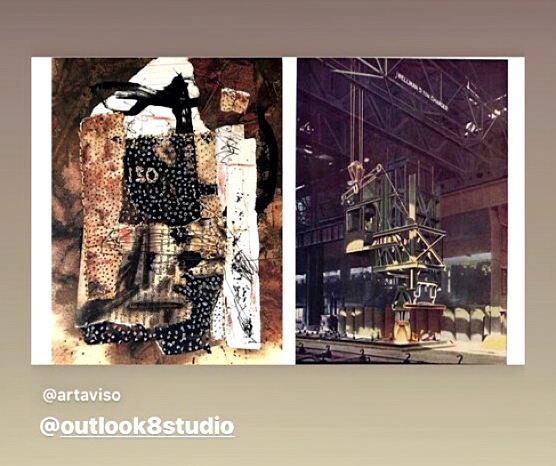 Check out my a mixed media artwork, Iso Charging Machine here
Check out the virtual exhibition "Door to Door" exhibition here
For sales enquiries please contact Hayley at @novacancygallery info@no-vacancy.com.au
Iso Charging Machine. Jenny Davis
Being ripped from our natural normal states, during unprecedented times, this machine collects our thoughts, ideas, emotions and turns them into ingots. A kind of sorting machine for making sense of thoughts and the human state. Using as a sorting machine we may then see the bigger picture.
Once filled, each ingot is ejected from the mould and left to simmer and collate. Upon settling, thoughts, ideas and emotions disperse into smaller sections. Once, we can identify and describe our own emotions, action, can then be taken, to sort, keep, or delete. Some gold, some less important.