Reviews & Comments
 "Jenny Davis's lyrical paintings, with their muted yet glowing colors and elegant, evocative abstract forms floating in space are at once powerful and subtle."Review by Lawrence Downes Gallery & Studio Magazine New York USA 2004
Jenny uses paint, photography and recycled found objects to express herself, developing, imagery from surfaces and spaces found in city and urban environments. With an international exhibition history including, New York, Berlin and Barcelona, this local artist is building a strong reputation. Her non objective paintings are rich in color, line and symbol in an abstract framework. They are simultaneously refined and boldly expressionist. Sparkling with intensity and originality, they remain approachable. In short, they are a feast for the eye and the soul. Review by Dr Manfred Krautschneider Gallery Manager, TILT Contemporary Art – Melbourne Australia. 2010
Jenny's work takes the observer away from the ordinary and into the sublime. She draws from her research the emotion of the places she visits whether that be Paris, New York or her own childhood. Using several mediums to produce her work she chooses the best method for representing her ideas. She thrives on colour, shape and form and seems to encompass different styles, yet stays true to her ideals.Review by Marilyn Brown "Abstracts" Australia 2012
Muriel Cooper, formerly the Golden Voice of 3aw Melbourne Radio, spoke of the personal impact of Davis's work. The works evoked for Muriel her childhood fascination with capturing on her Box Brownie camera these marks, colors and patterns of everyday. These works, she noted, record "the forgotton, hidden beauty in the ordinary, the discards, the old and weathered paint, the sky, even the cracks in  the pavement, that the child's eye records, the adult busyness overlooks". These abstracts glow with color and intensity, using layering techniques, texture, incised lines and marks, to express Davis's response to the unnoticed beauty in the built and natural environment. As she listened, Davis was visibly moved by the viewer's understanding of her intended message. Her works, deliberately non-figurative, are for the viewer to ponder, finding their own memories and meaning. Davis plays with light as does a master photographer, her overt and subtle combinations appearing to be lit from some internal source within the work itself. Review by Patricia Beale Gallery Director, Beale Gallery on Auburn – Melbourne Australia. 2005
Australia – Your art reminds me a bit of Basquiat's use of colour and shapes. The're really refreshing and vibrant. Andrew.

 



USA - Hi Jenny, yesterday your beautiful art piece arrived home. Congratulations!....hope in future I will be able to buy another piece for my collection. Best, Federico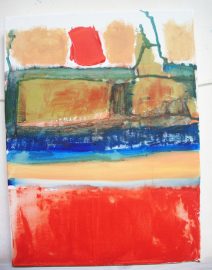 Australia – Jenny I want to thank you for my Redfire 18 painting that I purchased around 2005. It is by far my favourite painting and is loved so much that the room has been styled around it. This painting has created a lot of interest and positive comments over the years and lots of debate about the meaning within. I love it. Thank you. Glynne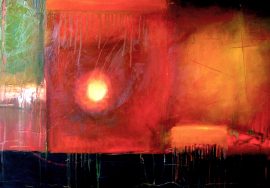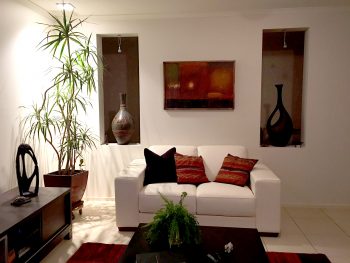 Boston USA – Beautiful little piece of art. Very happy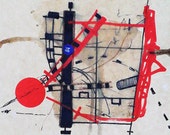 California USA – Very nice painting! It's in a very special place of our home! Thanks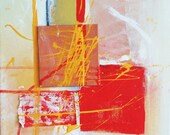 Victoria, Australia – Wonderful works of art, very helpful and great communication. Thank you!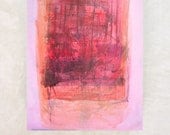 Houston Texas USA – Nice, like them, Klee-ish, thanks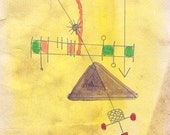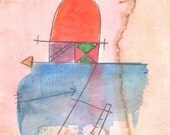 Maple Grove USA – I love this painting, love the colors. It makes me happy just looking at it. And Jenny, thank you so much for holding it for me, you are such a super seller. You're an excellent communicator and a fabulous person to do business with! You definitely give me warm fuzzies! 🙂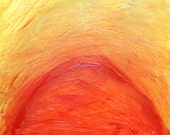 MD. USA – Beautiful, reflective little painting. Very happy with this art as well as the attention to detail of the artist.