Too hot to go to the studio today (43 C – 110 F) so I'm working in the house studio. Messing up the the large table, workbench, I just painted for Xmas dinner. It will now become stained and marked until, I paint it for the next event, or next lot of visitors.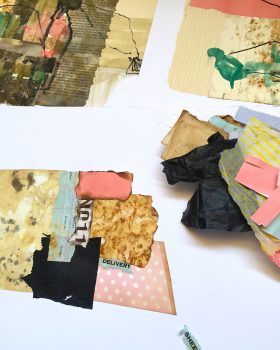 Making collage with vintage and rust papers.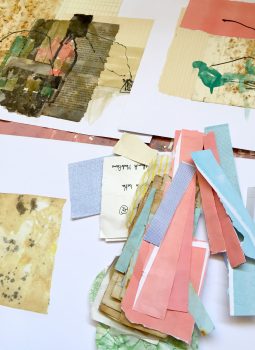 The process of tearing and pasting helps me to slow down and be in the moment. Something I need right now after the rush of appointments and Christmas.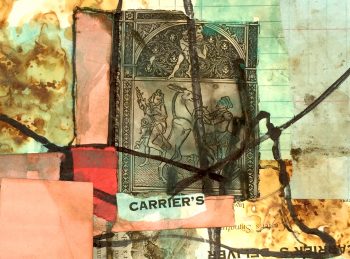 I'm using lots of old paper and pages from antique French magazines disintegrated from age and torn from the long trip back in my luggage, from Paris.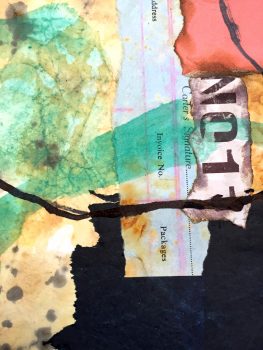 So, I have been using them in my mixed media and collage projects.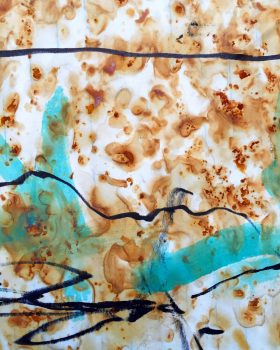 On one trip to France I bought home a heap of middle eastern cake papers. I think they were $1 a pack. So I got a mix of colours. They are great for adding pattern and texture.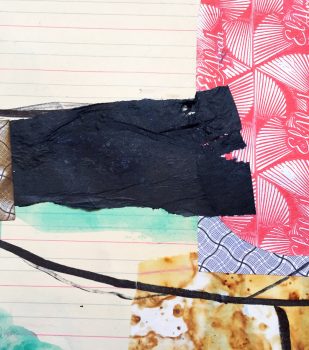 The inside of window envelopes have great patterns for collage. I often use envelopes to make little books and peepholes in the book pages.
Collages finished today.
Collage 1. Delivery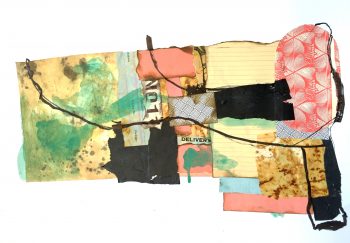 Collage 2. The Carriers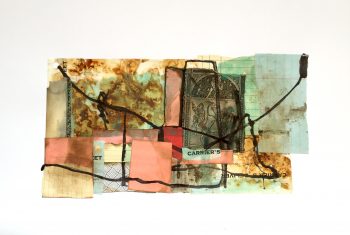 Collage 3. Mardlarking. Thames.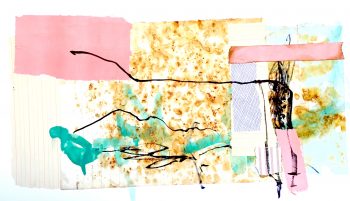 Collage 4. Salvage