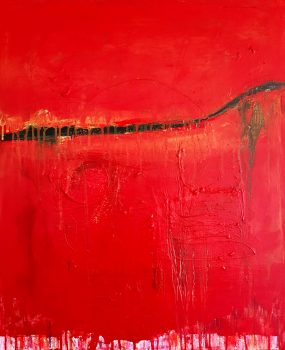 It's amazing how many stages an abstract painting goes through. Ive had the beginnings of this painting sitting in the studio a few months now. Its only recently, I started to photograph the process of painting. Eventually I want to do time lapse video's while working, but not sure yet, how I will set up my camera.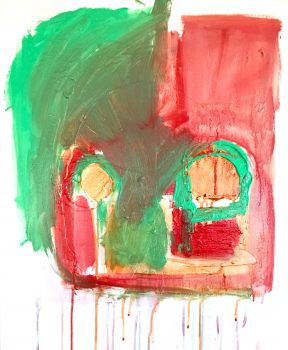 I wanted to dirty it up a bit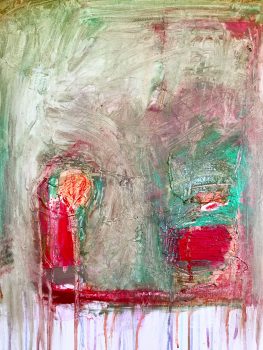 Added some black lines and spaces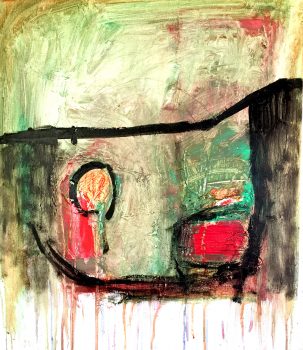 The red slowly crept in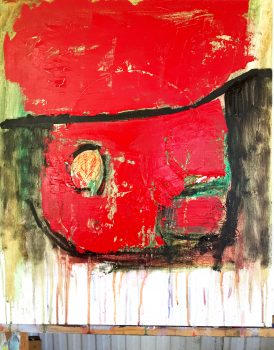 More drawing with oil pigments below and the circle was bothering me so I took a risk and blocked it out with red. And that's what its all about. Taking risks, going along with whatever comes along and using your gut feeling.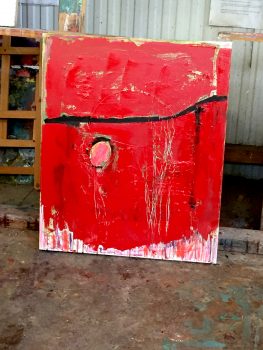 I'm pretty happy with the results but will sit with it for a while, before I touch it or, leave it alone. It's only afterwards, I'll see connections and links to the context or meaning. Sometimes though this happens when doing, but mainly it's a play with colour, line and space and knowing when it's resolved.