Crut. New Paintings. Cradled Boards.

3 new paintings, well, it's actually one painting, a triptych, I did for a recent art prize. Each painting was made with acrylic paint and small areas of oil paint on birch cradled boards.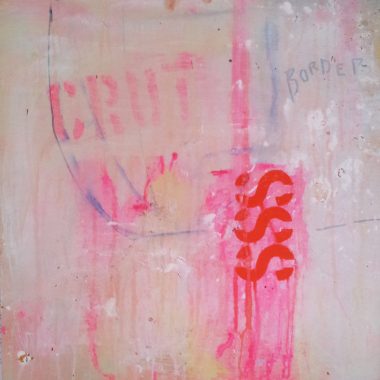 I love using boards for painting. The surface is much more forgiving than canvas. Perfect for the spontaneous, mark-making and material layering I tend to do.  I can scratch, sand, scrape back, engrave and it won't tear, or break like canvas.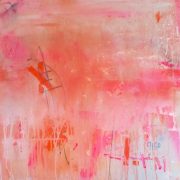 If I could get larger cradled boards and still be able to lift them, I would be very happy. The size of these boards are 50 x 50cm. each. Overall size 150cm. x 50cm.
About Crut
Communication to the masses. Text in the environment can mark territory, give control and can validate those, who don't have a voice in the mainstream order. Through mark-making in the environment everybody can be heard. I see beauty and at times, desperation in the messages, found in the streets, and in the abandoned, underground and derelict spaces. Layers of tagging, graffiti and found marks on weathered surfaces tell stories about the past, present and future. Aesthetically they can be beautiful, even though they may have been painted illicitly on a wall, or other surface's. My abstractions are investigations into, marks, traces and messages, left behind, in the urban and rural environment.