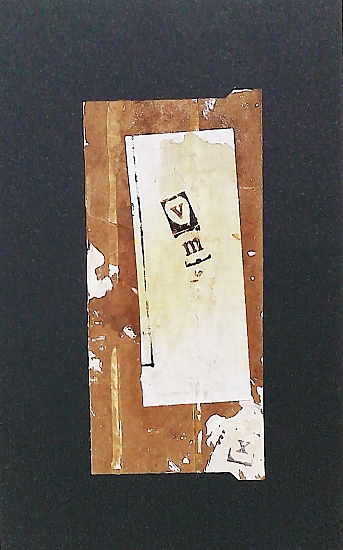 All customers (All inclusive of shipping, insurance, packaging & delivery costs)
TITLE VMX
MED Acrylic gesso paint, ink, staining, acrylic sealer, found papers & font, thread and cardboard packaging, mounted on deep olive green acid free board. (Unframed)
SIZE Artwork 5.5"x 3" - 14x7cm.
SIZE Mount Board 8" x5" - 21 x 13cm. approx.
Ready to frame
ABOUT
A series of mixed media collages. By reclaiming and re-using abandoned matter, each piece gives new meaning to the discarded found in the environment. Mark making with thread, found papers and stains.
---
RSS

|
Archive View