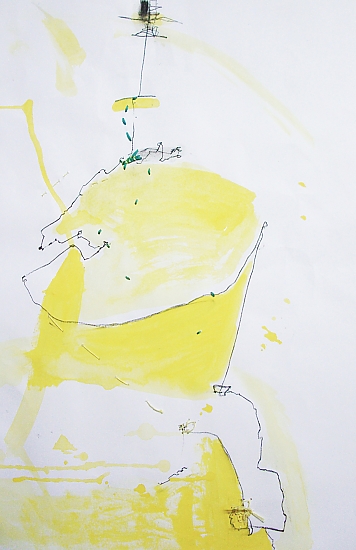 FREE SHIPPING WORLDWIDE. Shipping 1-2 weeks Australia Wide. International 2-4 weeks.
TITLE Yellow Yellow Yellow
MED Graphite, acrylic paint, cotton thread
SIZE 42x29 cm.
YEAR 2013
Signed by the artist
ABOUT
Quick observations and mapping. Drawing with graphite, acrylic paints and making marks with sewing thread. Obsessing over the colour yellow in France.
---
| | |
| --- | --- |
| Shutter Speed: | 1/80 sec |
| Aperture: | f/2.6 |
| ISO Sensitivity: | 200 |
| Exposure Compensation: | 0 EV |
| Metering Mode: | Pattern |
| Flash Fired: | No Flash |
| Focal Length: | 5.8 mm |
RSS

|
Archive View