Cosmic Collision Collection . New black paintings from the studio.
"Cosmic Collision" Collection
Bursts of high-energy particles in outer space. Links to my interest in Astronomy, space travel, solar systems and atmospheric science.
Little abstract paintings on canvas,(12″ x 8″ – 30 x 20cm.) with black backgrounds, painted with bursts of brilliant colour, in rich, deep aqua, cad. reds and yellows, that seem to glow. Acrylic paints and sealer on gallery stretched canvas.
Please click on image or title to go to full size view & details.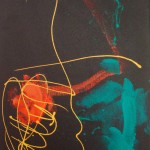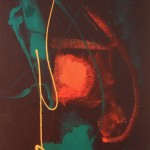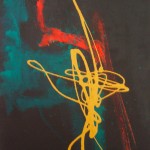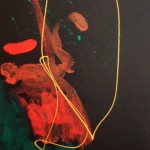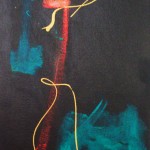 Tags: Uncategorised