"The Landfill Project", needs to very rapidly acquire approximately 100 more artists to reach their goal. Over 1,000 artists, comprising all 50 states and 53 countries, are already working on The Landfillart Project.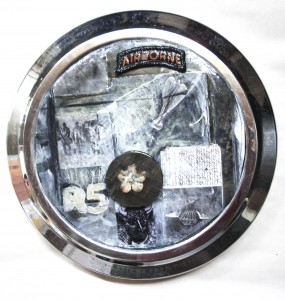 Letters from the Border – Jenny Davis
"I chose to be part of this project in 2008 because I believe in the power of art to move… to encourage change 'This' project demonstrates 'The Power of Art' to pass on important concerns about our fragile ecological state whilst giving examples of how we can recycle and reuse in creative ways"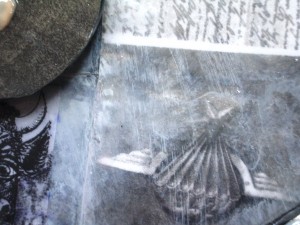 Letters from the Border is part of series Jenny has been working on for years. This piece is a collage of images taken from her collection. It includes 2003 emails she received from a US soldier when he was on the border in Kuwait, waiting to invade Iraq. He described the constant multiple bombings, the daily life of his troops and photos of what he saw around him.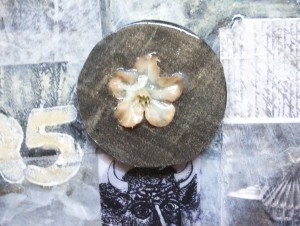 One photo, the little flower, represented the hope in the dusty dry dessert. After several months of correspondence, Jenny never heard from him again and has been unable to locate him.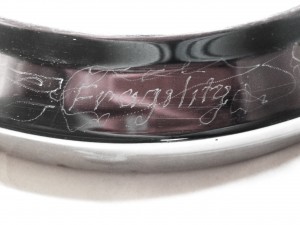 Tags: Uncategorised