Thank you! "Upstairs at Duroc" magazine in Paris.
I'm very excited, because, once again, my artwork has been chosen to be included in this, "Literary & Arts Journal of Paris".
Everybody is welcome to ,"Upstairs at Duroc"magazine launch, for Issue 16, in Paris this October. So, if you are lucky enough to be in Paris, France, at that time, come along and join in the fun!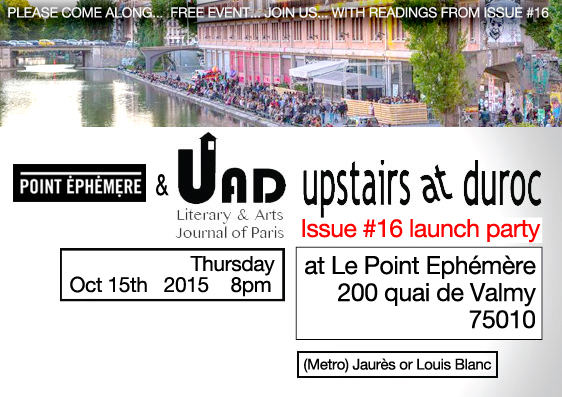 http://upstairsatduroc.org/628/