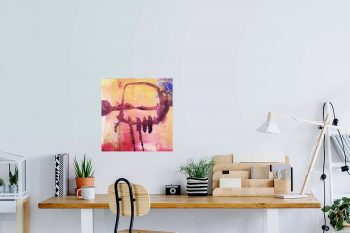 I am donating 100 percent of the sale of my 2nd painting "Over Land 5 " to help the wildlife in the recent fires. Normally this painting sells for $600, I am happy to sell it for $400 (Please see details below)
To purchase.
1. Donate $400 to
https://www.wildlifevictoria.org.au/…/donate-to-wildlife-vi…
2. Send to me, via private message, or email strazz.au@gmail.com a screen shot, or photo of your donation receipt, plus your address.
I will then package up the painting and send it to you free of charge
Over Land 4.
Aerial perspective over outback Australia.
Winsor & Newton acrylic paint, pigment ink, shellac on deep sided canvas.
30 x 30cm.
Ready to hang.
Signed with a certificate of authenticity
Please purchase this artwork as all proceeds from the sale will go to help rescue and treat the wildlife affected by the recent fires in Australia.