Exploring objects and textiles is keeping me away from painting in the studio at the moment, but that's ok, because I'm not just a painter…..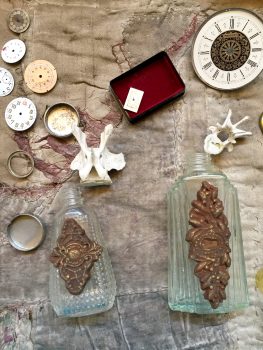 Today, I have been working with time and nature but, now it's too hot to do anything much, as the temp in the valley has reached 39 Celsius and getting hotter.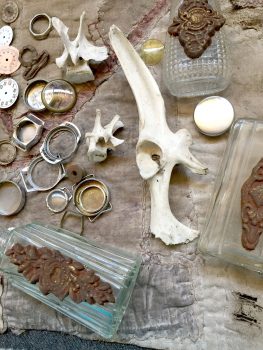 I get torn between contemporary and lush, extravagant. Old bones, textiles, rusted wires, watch faces, bits of stick with moss , vintage cosmetic bottles and handmade French influenced, embellishments are on my bench.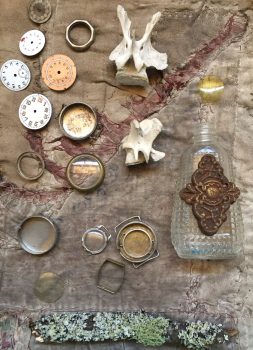 Memories and feelings keep flooding back from my times spent in France. Especially touched by Versailles palace and other places in Europe and England. Old history feeds my creativity.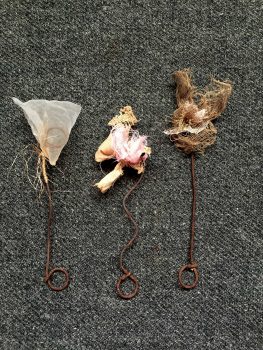 Old rusted wire and found textiles are twisted and sewn with gold threads and remind me of couture and Versailles decadent history.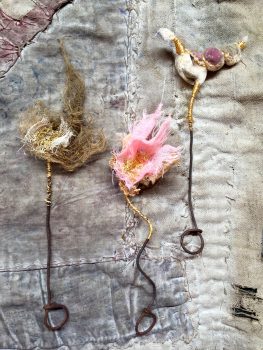 Formed into fragments that will probably be part of something else.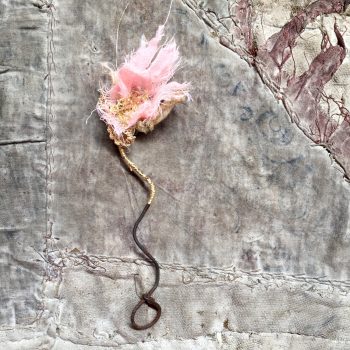 This one looks like a weird kind of bird.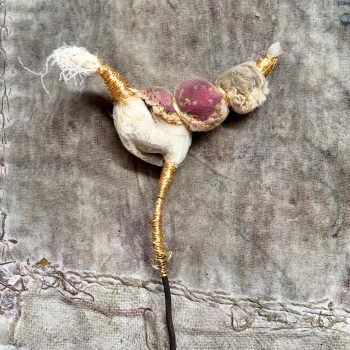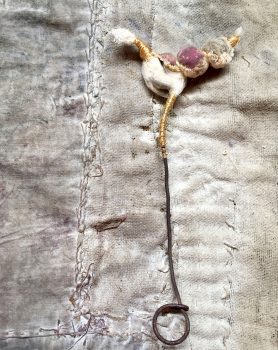 I've also had the de-clutter bug lately so its feels liberating to use up stuff Ive been hoarding for ever.