Today I received an email with the details of "Creatives Rising" event in New York.
As I am in Australia I won't be able to attend but if anyone is in the neighborhood please take a photo for me:)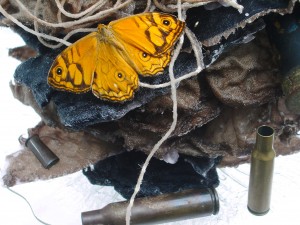 Hi Jenny
Your artwork will be projected onto a massive skyscraper. It will also be viewable on flatscreen monitors in the See.Me Exhibition Space.
Your image is scheduled to be projected on the skyscraper at 7:48.
Please note, this is an approximate time. Plan to get there at least 10-15 minutes beforehand, and keep in mind that your image may not appear for up to 10-15 minutes after your allotted time.
Images will appear in alphabetical order by last name. Over the course of the event, each artist's image will appear once on the skyscraper.
Inside the See.Me Exhibition Space, your image will be shown on the following screen:
Screen 2
The screens in the See.Me Exhibition Space will also be showing artwork in alphabetical order by last name. These screens will be on a one-hour loop (approximately).
If you are planning to join us and you haven't yet RSVP'ed, please RSVP for the event here (this is optional and will not affect your image being projected):
If you would like to attend the event, please RSVP using the fields below on a desktop or laptop (won't work on phones or tablets).
E-mail address:
First Name:
Last Name:
Requested # of Additional Guests:
Check out more information about the event, including directions to the projection gardens and the See.Me Exhibition Space, at https://www.see.me/rising
The address of the See.Me exhibition space is:
26-19 Jackson Ave.
Long Island City, NY
11101 map >>
Hope to see you on Saturday!
Tags: Uncategorised