Paintings & Gelatin Prints. The backgrounds are experiments with gelatin prints I made on canvas with my homemade gelatin block. Inks and acrylic paint were added afterwards to the surface. (How to make a gelatin block and the printing process (tutorial)
Cimetière des Chiens Playground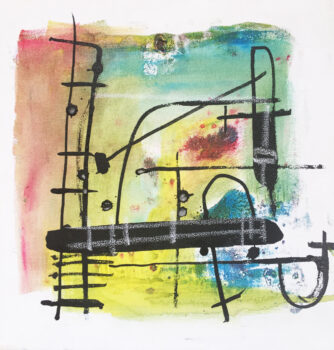 Cimetière des Chiens Playground 1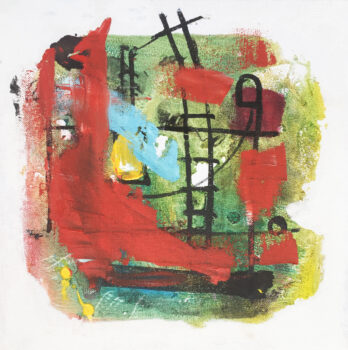 Cimetière des Chiens Playground 2
Cimetière des Chiens Playground 3 (Sold)
Inspiration for the paintings.
A celebration to animals…Mapping and playing in the Cimetière des Chiens et Autres Animaux Domestiques in Paris. Opened in 1899 its a cemetery of dogs and cats and other domestic animals. Some of the cemetery's residents are famous, such as Rin Tin Tin.
 The plots and plaques are just so lovingly decorated. My daughter and I like to spend time with the stray cats and dogs who wander in and out of the cemetery .The kind staff feed and shelter any stray animal by scattering little semi- enclosed boxes around the cemetery.
(My gelatin print tutorial here)