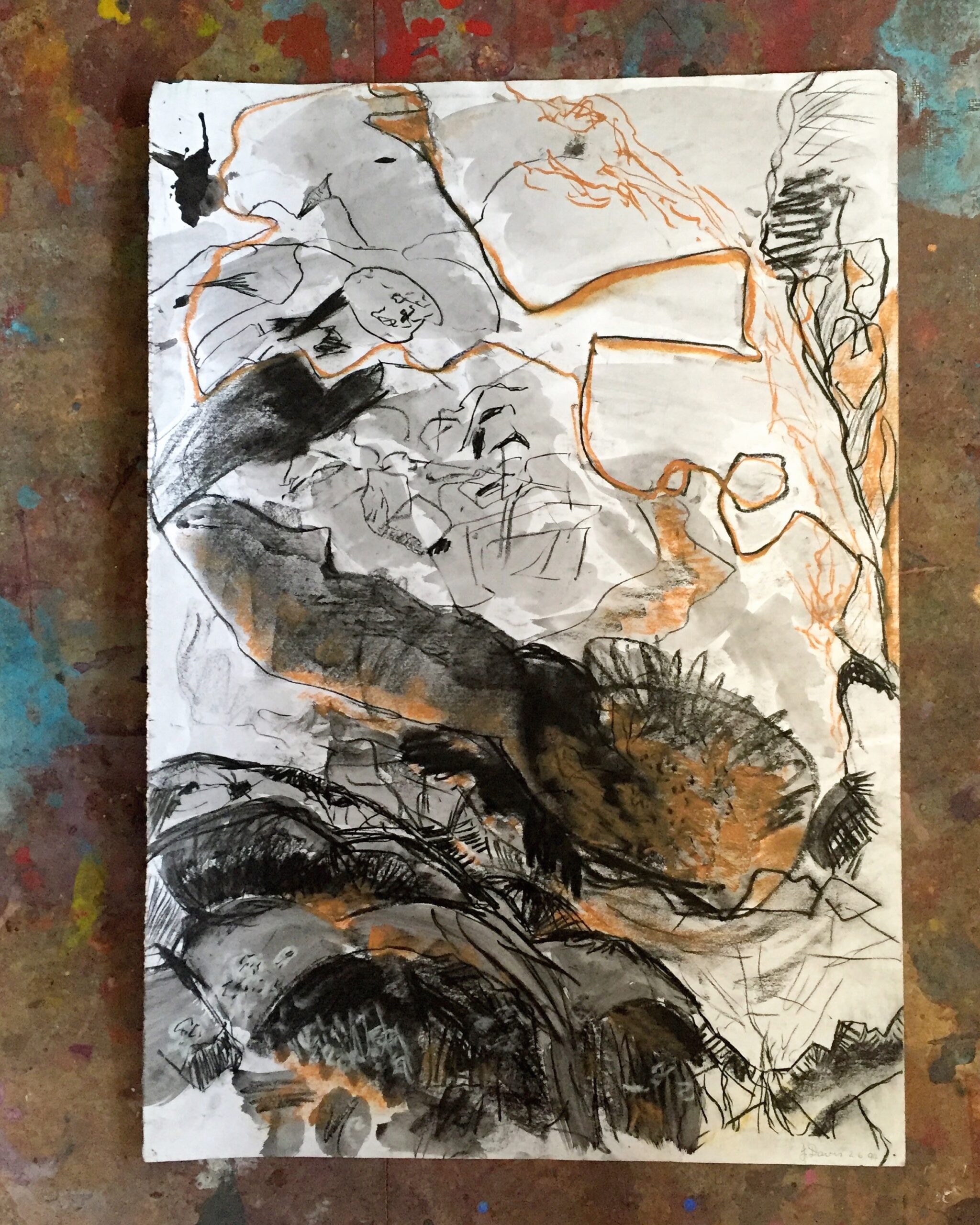 Capturing the imperfections and traces left behind in the environment in 1994. 29 years later and still exploring the moments of change, rust and decay, as well as, the renewal and growth, in the transformation of the environment.
I want to engage viewers in a conversation about the relationship between our environment, our history, and the importance of embracing the beauty and raw power of the natural environment.
I work primarily with abstract painting and often focus on layering paint and mixed media materials, creating incomplete impressions – random, yet imperfect. My process involves building up and breaking down surfaces, playing with decay and renew. In my textile and found object pieces I bring in texture and rust to give depth.
At the core of my work remains the act of intuitive and experimental marks, smudges and scratches that reference my relationship with the environment and moments in History. I hope my works will ignite the imagination and evoke an honest and curious connection to the environment. Jenny Davis 2023

More information and artworks here