In the studio. The beginnings of my first painting and series for 2020.
Day 1
Day 2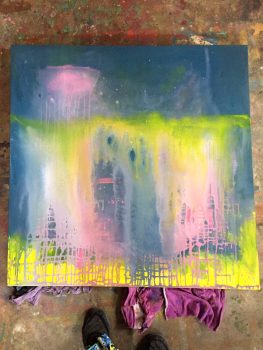 Day 5 … Made a few more changes to the painting today. Still a way to go.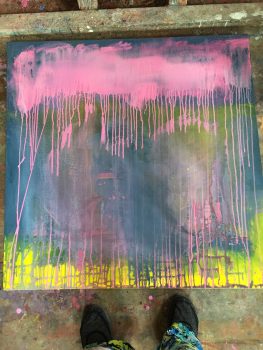 A week later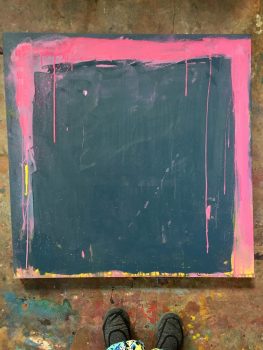 Finished painting. Minimal flat, top surfaces, with many transparent underlays of colour, marks, drips and splashes. I don't want the edges of the painting to be contained so, I'm not sure if I would frame this. Untitled for now. 90 x 90 x 2 cm. Acrylic paint on stretched canvas.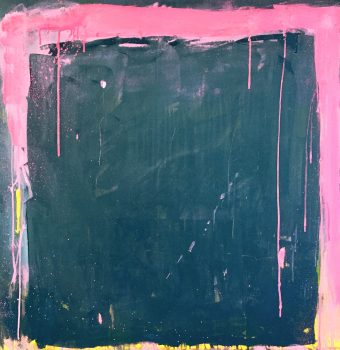 Tags: 2020, abstract art, abstract painting, art studio, artist jenny davis, Australian art for sale, french blue, minimal, outlook8studio, rose pink, work in progress