I grew up in a "make do and mend" family, where nothing much was thrown away and would be mended or, re-purposed into something else, therefore, many of my textile pieces are hand- made, created from antique & vintage sourced materials and may include, discarded, abandoned, found objects. I have been working with textiles all my life. My mother was a dressmaker and as a child, I would collect the fabric scraps and make wall hangings and soft sculpture.
"TurkRedghost" series
Sometimes the antique textiles I work with, seem to yell at me, but mostly, they lay silent, as I make my own marks alongside, others gone before. Ragged bits, old and new stitching, tracing marks left behind on old textiles are a reminder, of a time when women, had many obligations and few choices. I feel comfortable, as I stitch, tear, dye and reinforce the fragmented pieces. Somehow, I hope, in a small way, by reclaiming and reworking the textiles, I can give a voice to those women.
TurkRedghost 1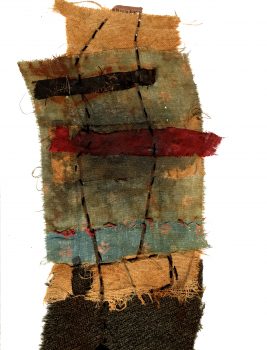 TurkRedghost 4
TurkRedghost 3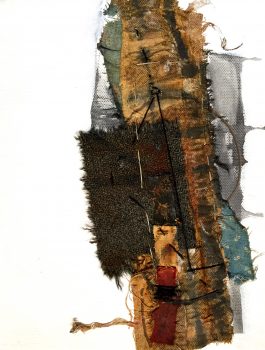 TurkRedghost 2