UPDATE!
Details about the environmental installation I am participating in at The Museum of Shenandoah Valley in Virginia USA!
Image credits on exhibition logotype: Pasta Maker Machine, 2010, Kathy Rebek, New Jersey, and Untitled 2009 by Linda Leviton, Ohio. Courtesy of the Museum of the Shenandoah Valley. 
My artwork selected for the "Second Time Around. The Hubcap as Art" exhibition.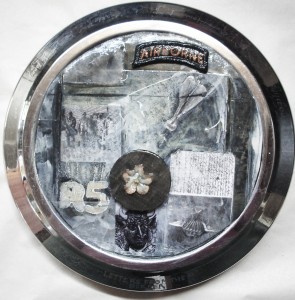 Letters from the Border. Jenny Davis. 2009.

This piece is a collage of images taken from my collection.
It includes 2003 emails I received from a US soldier
when he was on the border in Kuwait, waiting to invade Iraq.
He described the constant multiple bombings,
the daily life of his troops and photos of what he saw around him.
One photo, the little flower, represented the hope in the dusty dry dessert.
After several months of correspondence,
I never heard from him again and have been unable to locate him.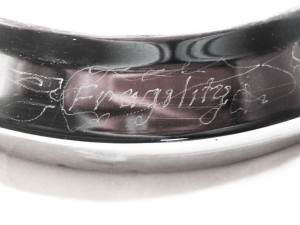 One-minute video trailer by Los Angeles film and TV director Larry Carroll.
Second Time Around: The Hubcap as Art!
 Underwriters and Partners:
---