I just found out my painting "Wallmatter 17" has selected to be presented as a digital display at, The Biennial Project's extravagant, event in Venice, Italy, during the opening/press week of The Venice Biennale 57. "La Biennale di Venezia"
Thank you The Biennial Project!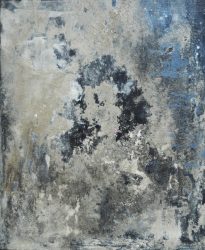 TITLE Wallmatter 17
MED Acrylic paint, lime, sand, cement, sealer on canvas. (Contemporary washed veneer wooden frame)
© 2017, Jenny Davis. All rights reserved.