Still working on small textile collages.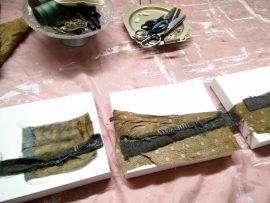 I found an old army blanket from my childhood and couldn't resist  it's raggedy worn, loveliness and further rusted it. Leaving it in the elements outside for a few weeks.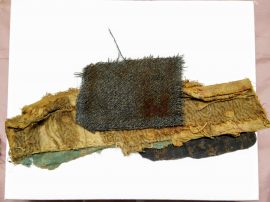 It can take ages moving pieces around to get the right composition.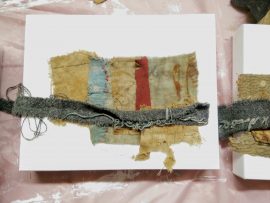 then sometimes it just happens straight away.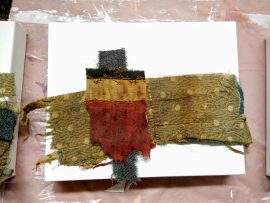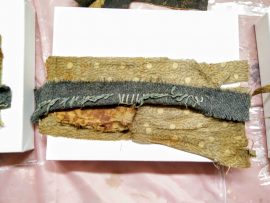 Adding more marks…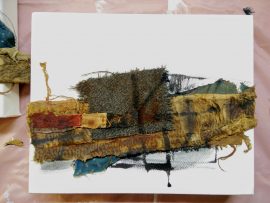 The good thing about using a stretched canvas as a base, I can stitch right into it.
Just like using a embroidery hoop.
Tags: abstract art, antique fabric, artist jenny davis, collage, contemporary art, fabric collage, mixed media, Recycled art, textile art, textile collage, work in progress