As a small child I pulled things apart. Even, before I could talk, I ripped apart dolls and toys. I used to make little displays, installations of the fragments and other discarded things. Today I still pull things apart. I find fragments more pleasing and sometimes, even more interesting than the original object.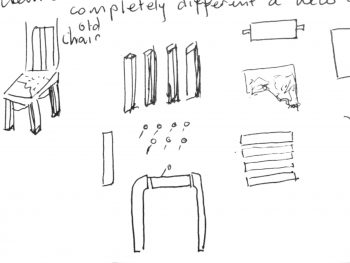 Recently, I pulled apart an old chair that had been hanging around for years. The wood was still good. The cloth and leather had grit and rust, just perfect for sculpture. The rustic bits and pieces also related to some textile fragments, I unpicked from an 1800's, quilt topper. I'm still working on outcomes and painting has crept in too. Below are some pics of the process.
© 2018, Jenny Davis. All rights reserved.