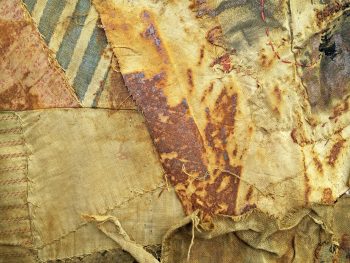 The process of transformation. Time, change, erosion and decay are qualities I like to celebrate. I examine and explore, the properties and possibilities, of my material and want to push the boundaries of something to get a deeper understanding.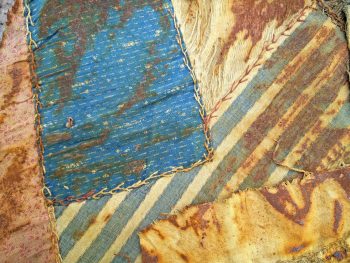 In my latest project, I'm working with textiles over a 100 years old. I want to work with the worn and deteriorated textiles and collaborate alongside those, who in the past, so carefully stitched, mended and created, the pieces for comfort and warmth.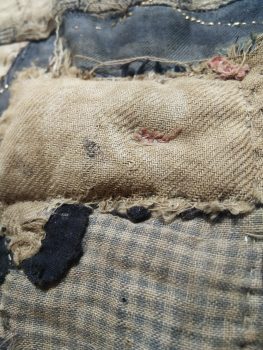 Each piece was once, carefully hand -stitched and now, breaking down and worn. I have very selectivity pulled apart and unpicked areas, and kept some intact.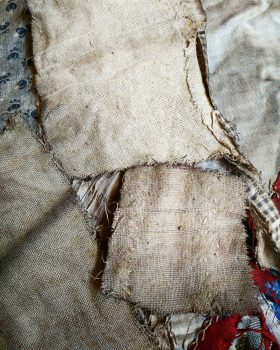 Some areas of fabric, are so badly worn it breaks in my hands, so I have to reinforce it. Most pieces though are just left in their original state.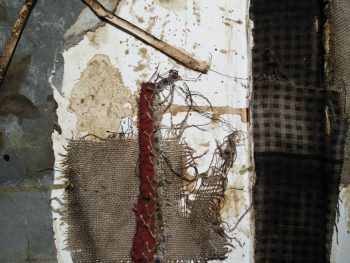 I then, like to push the process further with, natural & rust dying methods, mark making, hand stitching and painting with caste iron, botanical paints.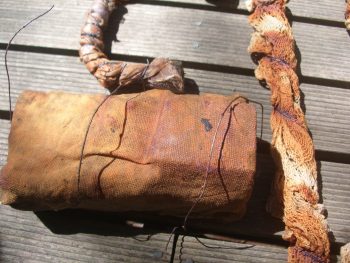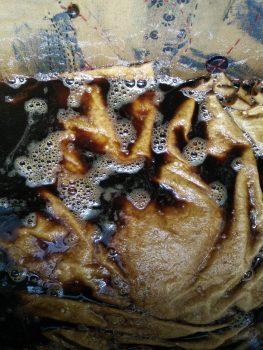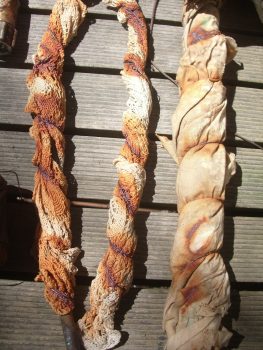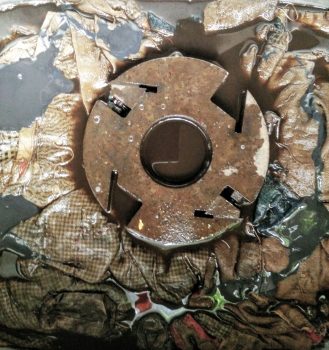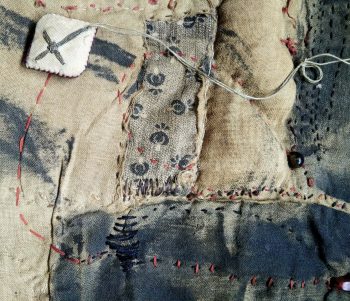 Numerous times, I expose the materials to the elements to experience the changes.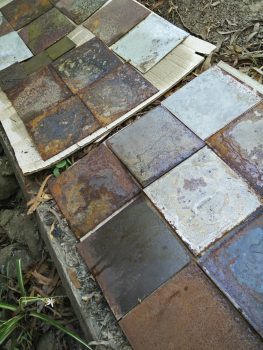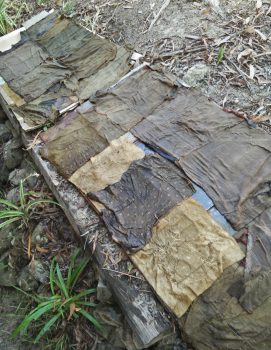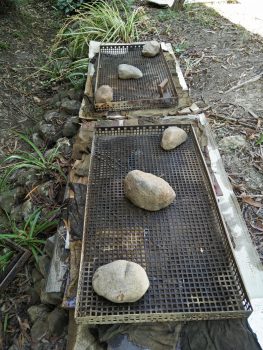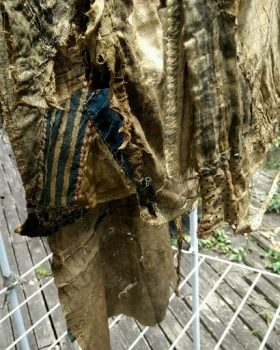 Getting to the essence of my material helps me to translate and describe its being. I rarely know the outcome of my projects and just go with the flow.
Wanting to know how to rust – dye?  Please see my  free rust – dyeing tutorial